Welcome to

Anthropomorphica

: Where Fantasy Meets Reality" art series, a world where animals live life as humans, complete with fine clothing and accessories, and indulge in the same activities as their human counterparts. This fantastical universe showcases the animal kingdom's inherent spirit, unique personalities, and behaviors.
This art series boasts intricate details and vibrant colors, creating a whimsical and captivating experience that will leave you in awe. Embark on a journey with us to a world where animals live a human life that is full of wonder and magic. Welcome to Anthropomorphica!
"Anthropomorphica" is a testament to the extraordinary capabilities of both AI and human creativity. Each piece in the series is a collaborative effort between

human artist and AI technology.

The result is a stunning collection of artwork that blurs the boundaries between fantasy and reality, transporting viewers to a world where animals live and thrive like humans. Through this series, we celebrate the power of collaboration and the limitless possibilities that arise when AI and human creativity join forces.
ART PRINTS ARE AVAILABLE AT: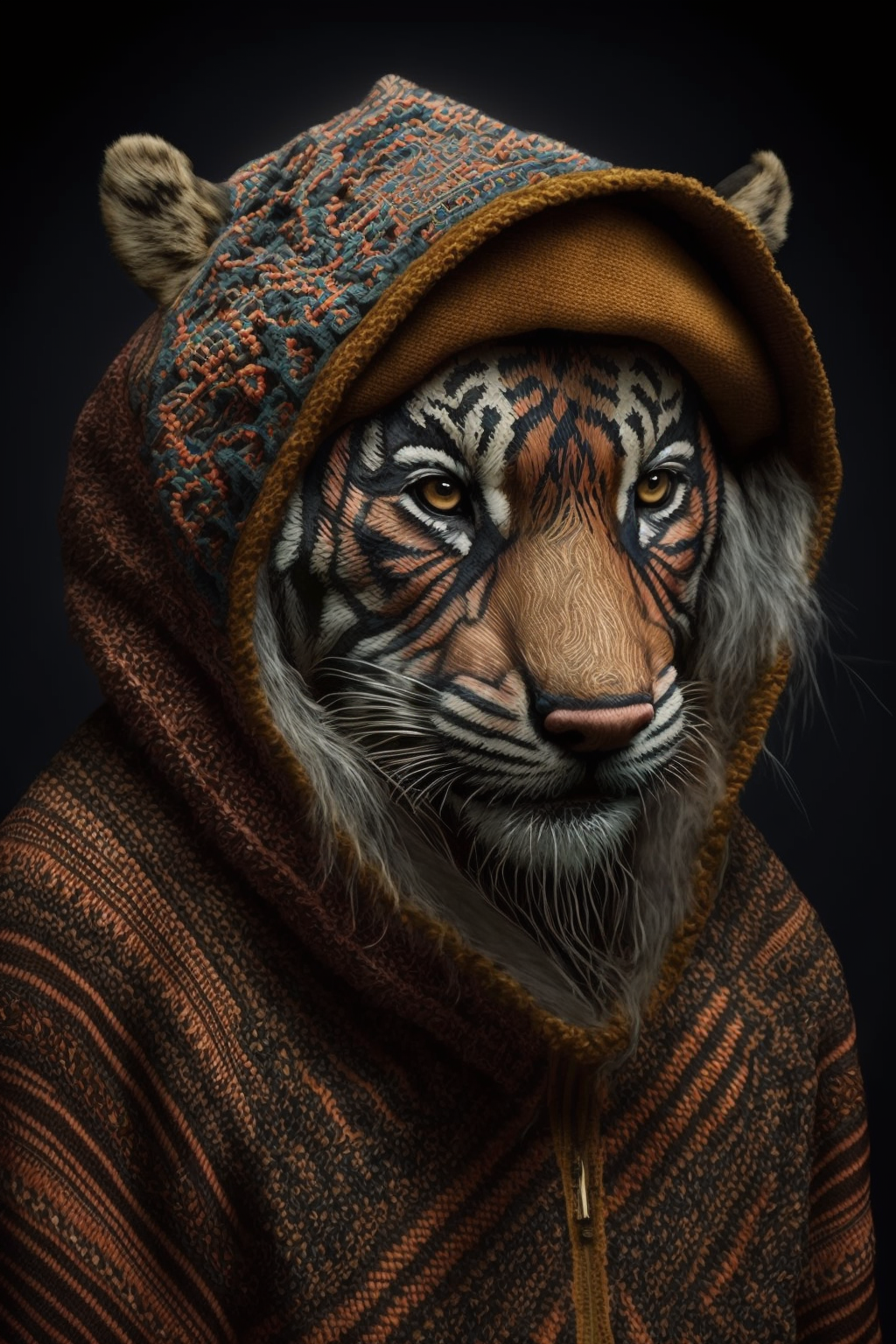 ART PRINTS ARE AVAILABLE AT: